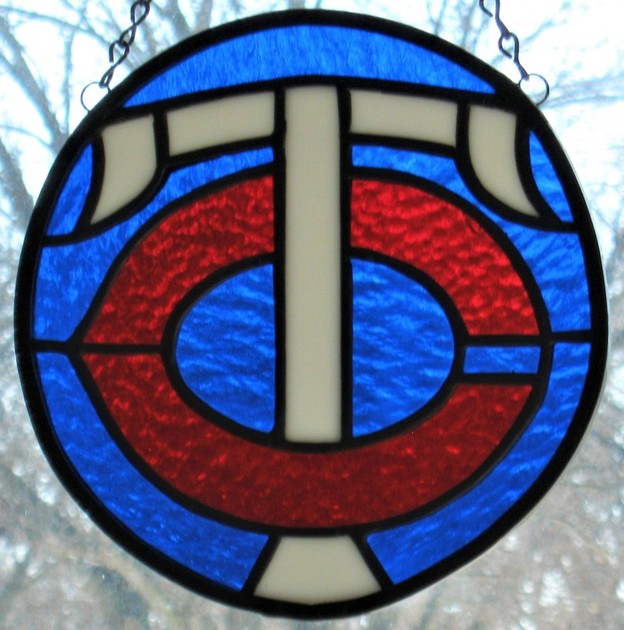 Maple River Stained Glass specializes in Military images, but also constructs Recreational, Hobby, Custom, and Seasonal designed stained glass images based on your desires, ideas, drawings or photographs, and does minor restoration work.
Our goal is to present you with the finest quality product possible at the most affordable price; one which captures the spirit of your career, your passion for the outdoors, your hobby, a significant event, or a special seasonal image.
All pieces are constructed using traditional stained glass, copper foil techniques. We create your piece by first finalizing the design drawing, then selecting the glass, based on your desires. We cut, shape and grind the glass, often using pieces as small as 1/4" square to achieve the most precise detail possible. We then foil and finally solder the glass and frame. All pieces are completely hand built from concept to finished product, unique to your desires, and no two pieces are ever identical. Please understand that we have multiple clients so your order will be added to our fabrication schedule in the order received and paid in full. The glass may vary slightly in color, type of finish and density from piece to piece but will fulfill the intent of the client's wishes.
Click on a picture for a larger image and information about sizes, prices,
and other possible color combinations.


​
WE DO CUSTOM WORK!
​If you don't see what you want, send me a picture for a free estimate.


Orders can be placed using the contact page to let me know which piece you desire. Shipping costs are not included in the listed prices.



.
---